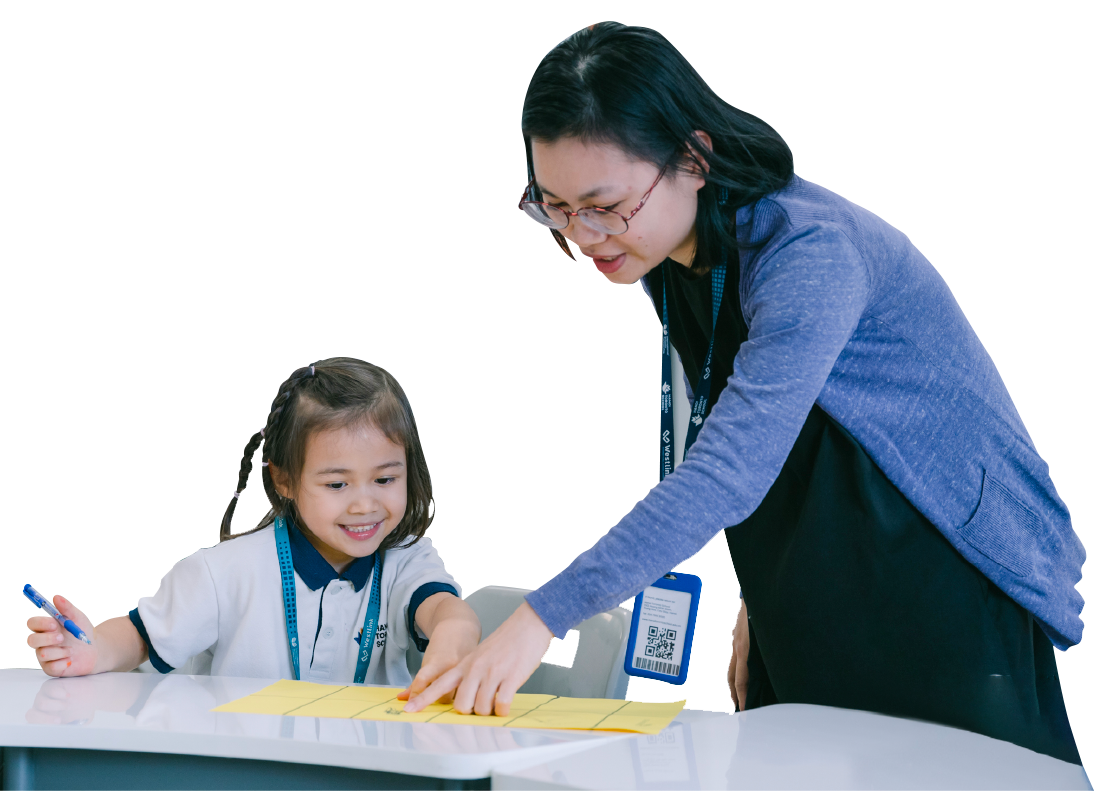 Why Choose HTS
At Hanoi Toronto School, we strive to promote a learning environment where students are optimally supported to maximize their individual strengths. We Offer
01
Excellent international curriculum

01

02
Sister school of Lynn-Rose College

02

03
Qualified & experienced teachers

03

04
State-of-the-art campus and facilities

04

05
Global school network

05

06
Amazing Learning

06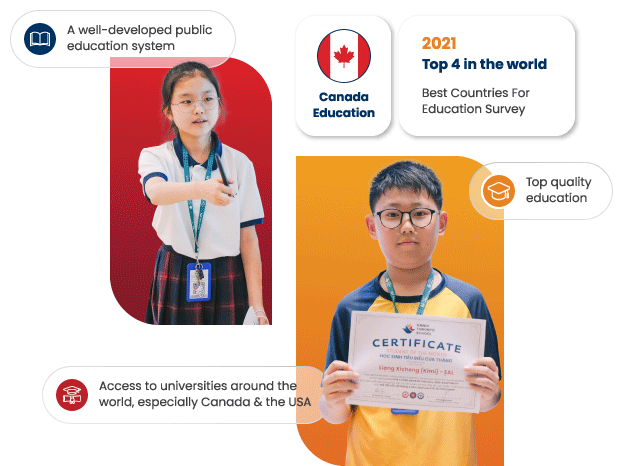 Unique Programs
Ontario Integrated Program
The Ontario Integrated Program provides a range of selected subjects from the Ontario curriculum, in adherence with the Ministry of Education and Training of Vietnam (MOET). In this program at HTS, students take Ontario MOE subjects taught in English for half the day.
Ontario Optimized Program
The Ontario Optimized Program at HTS provides one of the most exciting educational opportunities for international and local students in Vietnam. This is Hanoi's first academic pathway leading to the Ontario Secondary School Diploma (OSSD) and incorporates the Ontario Curriculum from Year 1 to Year 12. Admission Process
Consultancy and School tour
Please fill in our short Enquiry Form here or contact us through email at enquiry@hanoitorontoschool.edu.vn. We will respond to you as soon as possible, within 24 hours.
Step 2:

Consultancy and School tour
We encourage you and your family to visit our state-of-the-art campus to explore the school's outstanding facilities, meet our school management and academic team and learn about HTS' s academic pathways to success. Full campus tours will be available from April 2022.
Book a tour now and we will contact you for further arrangements.
You can also consider attending a number of HTS events with your family to experience authentic academic and social experiences.
Step 3:

Enrollment Application
Please fill out the Digital Enrollment Application Form in full and provide a scanned copy of the following documents:
School Records for the last 2 years (where applicable)
Student's Passport or Birth Certificate
Student's Immunization Record (grades 1-6)
Student's Passport Photograph taken within 6 months
Please email the above documents to our Admissions office at enquiry@hanoitorontoschool.edu.vn. A hard copy of the Enrollment Application Form is available at our Admissions office if you would like to enroll offline.
Your child is required to sit for a WIDA-based placement test to assess his/her English proficiency and academic skills. The test includes a written and oral assessment which is age-appropriate and specific to the pathway selected. The placement test results will have a six-month validity.
The fee for the placement test is VND 2,500,000 and must be paid before your child(ren) sits for the test.
Step 5:

Offer and enrollment
If your child is accepted for enrollment with HTS, you will receive an Offer Letter from the School with terms and conditions. Parents must contact the school within two weeks after receiving the Offer Letter to complete the enrolment process.
You will be required to:
Return the signed Offer Letter
Submit the signed Enrollment Application Form which must be completed in full
Submit the following documents:

A certified copy of Student's School Records for the last 2 years (where applicable)
A certified copy of Student's Passport or Birth Certificate
03 Student Passport Photographs taken within 6 months (please write student's full name on the back)
Completed Student Medical Examination Form (with stamp from registered clinics or hospitals)

Pay the Enrollment Application fee, Tuition Fee or Reservation Fee (equivalent to 1st payment installment), Security Deposit and other related fees.
All fees can be paid by bank transfer or at school by cash or credit/debit card.
If we are not able to offer your child a place for a specific class, we will give you the option of joining a waiting list.
If you have any further questions, please don't hesitate to contact us at  enquiry@hanoitorontoschool.edu.vn or check the Admissions FAQs for more details. Tuition Fees
For information on tuition fees and other related costs, please click on the button below to see full details.
State of the art facilities
HTS offers world-class, international quality facilities including a large high-tech theatre auditorium, musical practice halls, a black box for delivery of the performing arts curriculum; indoor and outdoor sports facilities, a rooftop garden, a fitness center, a yoga room, an indoor swimming pool.
And food technology lab, ICT suites equipped with the latest digital technology, a fully functional science lab, makerspaces, and a STEM room to promote 21st century skills.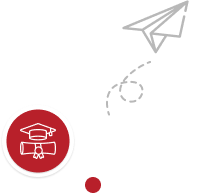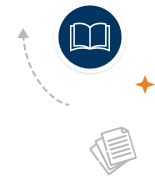 FAQ
Admission
Academic
School When should I submit an application for my child(ren)?
Our academic year begins in mid-August and ends in mid-June. However, admission remains open throughout the year.

If my child moves out of HTS, will he/she be able to transition into the public-school programs? Will he/she be accepted in another international school or a school in Canada?
Students in the Ontario Integrated Program can easily transfer into and out of the Public School System due to the amalgamation and combination of the Ontario Curriculum with the Vietnamese Ministry of Education and Training standards.
For students in the Ontario Optimized Program, the transfer to a public/private local school will depend on each school's eligibility criteria and the student's Vietnamese language proficiency. In some cases, students may be required to complete Vietnamese language proficiency tests.
For students seeking transfer to another international school or a school in Canada, HTS report cards and enrollment history will provide the necessary documentation to facilitate such a move.

Why does HTS offer the Ontario Curriculum?
Ontario is the most populous and most influential Canadian province. It attracts more international students than all the other provinces combined.
Ontario consistently places at or near the top in reading, math and science when compared to other jurisdictions in Canada and worldwide.
The Ontario Curriculum is flexible, adaptable, and focused on 21st-century skill acquisition. Through an interdisciplinary, STEM-enriched, and inquiry-based approach, it prepares students to be collaborative critical thinkers with a global perspective.
Graduates of the Ontario Optimized Program will be awarded the Ontario High School Diploma (OSSD), one of the most highly regarded high school diplomas in the world.

Why choose Canada as an academic destination?
Outstanding quality of education
Canada is recognized worldwide for our outstanding quality of education. Canadian universities are regarded as some of the best institutions across the world because of their academic reputation and excellent research programs. The top 40 universities in the World University Rankings for 2020 included 2 universities from Canada.
One of the best places to live
High academic rankings and a reputation for friendliness is great, but it's hard to beat eight consistent years of top rankings by the United Nations as one of the world's best places to live. Canadians are protected by a diversity of freedoms, and international students are too. The result is an exceptionally stable and peaceful society with a low crime rate.
The cost is affordable
Canada is known for having some of the lowest university tuition fees among English-speaking countries. Whatever your budget may be, you'll find something just right for your child in a diverse range of education options.
High Employment Rate
Job prospects are strong for Canada's international graduates. The country's universities boast links to more than 5,000 global collaboration agreements. More than 90% of Canadian alums are employed less than six months after graduation.
Canada welcomes immigrants
Canada has made great efforts in continuing to grow its immigrant population since 1980s to increase its rate of population, labor force, and economic growth. According to the Government of Canada's Immigration Levels Plan for 2021-2023 released by the Refugees and Citizenship Canada (IRCC), Canada aims to welcome 401,000 new permanent residents in 2021, 411,000 in 2022, and 421,000 in 2023.
(Source: https://www.canada.ca/en/immigration-refugees-citizenship/news/notices/supplementary-immigration-levels-2021-2023.html)

What foreign languages are offered?
At HTS, all students learn English as the main learning language. English speakers can choose to study the Vietnamese language.
Commencing in the 2023-2024 school year, the school may offer French language lessons from Grade 4 upwards to prepare students in the International Program for studying and living in Canada.

Does HTS offer English as an Additional Language (EAL) program?
For those students whose English proficiency is not up to the level, as evidenced by the placement test at the time of enrollment or by teachers' assessment during the academic year, HTS offers an EAL program to develop the four core English Language skills (reading, writing, listening, and speaking) for academic success. This is a fee-based program which consists of two after-school sessions and one in-class session during the week.

Does my child have homework and how much time is needed for homework?
Learners at HTS will have homework assigned regularly throughout the week based on the objectives, content, and material being covered. Weekly homework time allocation will range from 2 hours to 10 hours a week depending on the grade level and material being covered.

What differentiates Hanoi Toronto School from other schools?
Global network: HTS is an affiliated member of the International Schools Partnership (ISP), a UK-based global educational network consisting of nearly 60 schools in 16 different countries. As a member of ISP, HTS has access to international resources, participates in international events, has a global framework of support, and instills a truly global perspective in our learners.
World-renowned Ontario Secondary School Diploma (OSSD) in Vietnam: HTS delivers a truly Canadian education in collaboration with our sister school, Lynn-Rose College, in the Toronto region of Ontario, Canada. We provide a pathway to the Ontario Secondary School Diploma (OSSD), a highly acclaimed international diploma in high school education, without students having to leave Vietnam. The OSSD provides our graduates with the same quality and standard as Canadian and American students.
A Pathway to Top Canadian and American Universities: Through high quality academic standards, the OSSD is recognized by universities around the world.  It provides the same competitive advantage as other international diplomas like the IB and A-levels, but offers an even more significant benefit to those wishing to study in Canada or the United States.
Canadian Academic & Cultural Immersion: As a school that delivers a truly Canadian education, HTS is well equipped to provide high quality learning in an environment which facilitates opportunities to experience Canada as an exceptional academic and lifestyle destination. Through affiliation with the Canadian education system, an excursion to Canada in Grade 11 in the International Program is organized to highlight world-class academic opportunities and the dynamic culture of Canada.
Individualized Study Plans: Through the subject credit system, HTS students will gain entry to the university and undergraduate program of their choice. Incorporating a focus on academic achievement, international university partnerships and individualized study plans, every family at HTS is assisted in planning a personalized academic pathway which leads to their child's dream career.

Who is on the HTS teaching team?
Our teaching team consists of highly qualified teachers who are experienced, energetic, enthusiastic, and dedicated to teaching to the highest standards. By setting meaningful student learning targets which are aligned with the Ontario Curriculum and tracking student progress over time, teachers develop comprehensive profiles of each student's growth and development. Our teachers are regularly in-serviced on contemporary international education to ensure they are up to date and providing the highest quality of teaching.
Our School Leadership Team (SLT) consists of the Principal, the Deputy Principals, Department Heads, and our ISP stakeholders. This professional community collaborates on developing academic and institutional policies which are aligned with our vision to serve the needs of our learners and their families. The SLT evaluates and acquires resources which manifest our vision into reality through a collaborative and reflective process which includes our local and international partners.
The expatriate academic teaching team members are qualified internationals, mostly originating from Canada and the United States, and are trained in effectively delivering the Ontario Curriculum.
The Vietnamese academic team members are exceptional educators and have plenty of experience teaching in an international environment.

Does the school offer any Extra-curricular Clubs?
To serve the diverse interests and abilities of students, we offer a wide range of extra-curricular clubs and activities. Registration for these clubs is on a voluntary basis. Please note that some clubs may carry an extra fee.