Food & Nutrition
Hanoi Toronto School plays an important role in shaping lifelong healthy eating habits by offering nutritious meals through the Breakfast Club and School Lunch & Snack Catering Programs. School meals include Dalat milk, fruit, vegetables, and whole grains, and they provide key nutrients like calcium and fiber.
Our menus will be constantly updated and communicated to the families so that parents and caregivers can plan accordingly.
Research shows that eating habits and healthy behaviors are connected to academic achievement. Therefore, HTS's Breakfast Club Program has been developed to improve child welfare, behavior, participation, and academic achievement.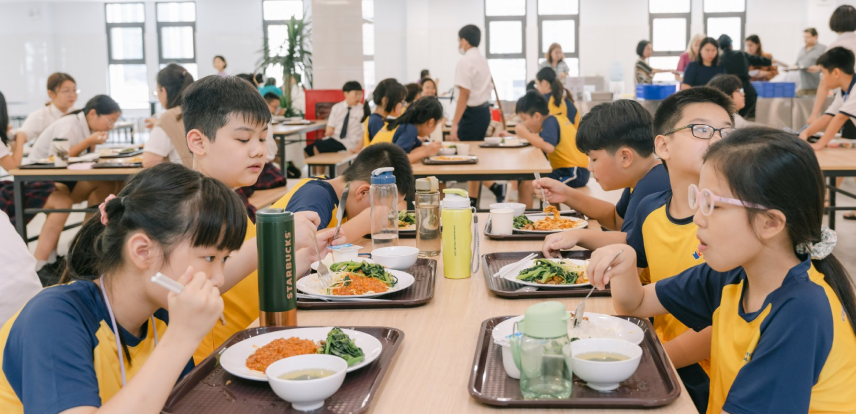 HTS uses the Whole School, Whole Community, Whole Child (WSCC) approach to promote healthy and nutritious snacks outside of school meal programs. Parents can take part in promoting healthy eating in school by asking that healthy foods and beverages are available at school events, celebrations, and fundraisers, and align their food provision efforts at home.
Hanoi Toronto School also makes nutrition education is part of the Health & Physical Education, Science & Technology, and Food & Nutrition education curricula, and as always, the school's interdisciplinary approach makes healthy eating a part of daily life and education.
Our school cafeteria service is provided by The Caterers, an excellent on-site food provider that provides over 13,000 fresh meals a day to over 30 international and bilingual schools, as well as offices, factories and caters to more than 620 events per year.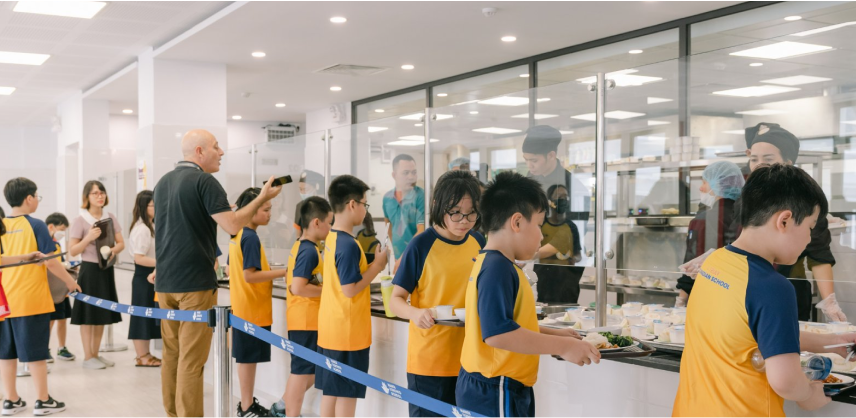 Click here for Menu from 2nd January to 3rd February 2023
Click here