 Career Opportunities
Why work at HTS?
Hanoi Toronto School is an incredible place to work because we are structured to provide choice and voice to our team members. At HTS, your value will be appreciated, and your strengths will be our strengths. We do not say, "Do this," we ask, "What do you think would work best?" We offers:
Hanoi Toronto School
1
Recruiting Position
2
Where can I apply ?
3
Environmental Wellbeing
Central Hanoi location
State-of-the art facilities
Personal laptop
Challenges for self-improvement
Ongoing feedback
Recognition of contribution
Fitness and wellness
International working environment
4
Occupational Wellbeing
Central Hanoi location
State-of-the art facilities
Personal laptop
Challenges for self-improvement
Ongoing feedback
Recognition of contribution
Fitness and wellness
International working environment
5
Cultural Wellbeing
Collaboration and collegiality
Growth mindset
Tenacity in identifying and solving problems
Passion
Trust
Community building
6
Financial Wellbeing
Competitive salary
Incentives
Social Insurance and medical insurance
Premium health care
Annual leave, sick leave, public holiday
Tuition for dependents
Are you thinking of exploring new opportunities for the next academic year and want to know more about the Internationa Schools Partnership then register your interest for our upcoming Virtual Recruitment Event, you will have the opportunity to meet our USA & Canada, MEXCA and South American Regions https://lnkd.in/e5juMSMP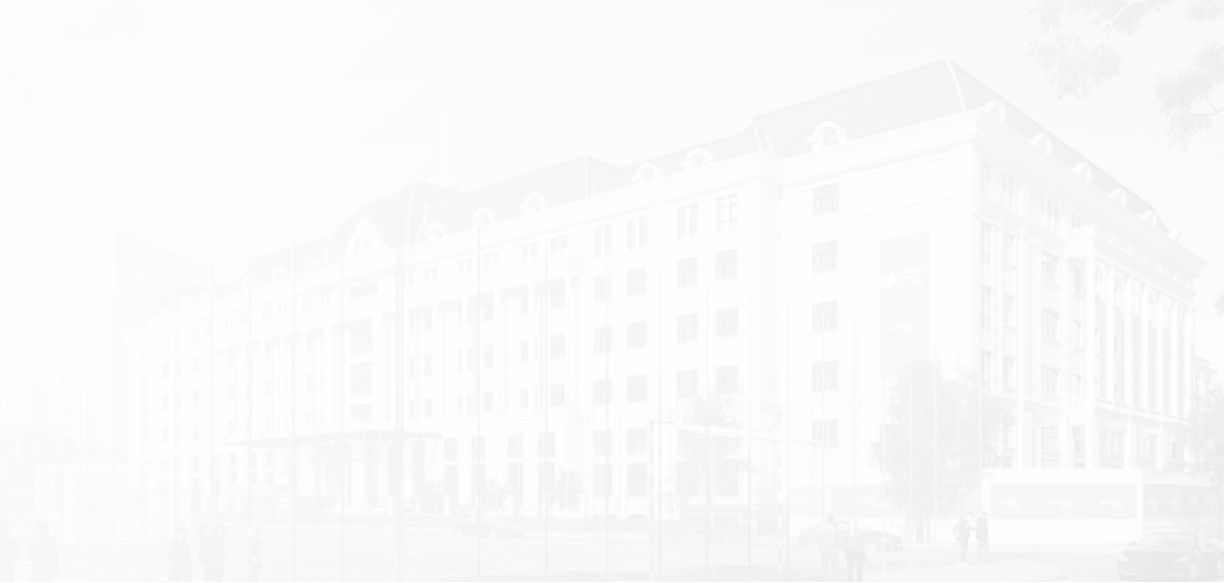 Life in Vietnam
Vietnam is a country in the Southeast Asia culture sphere and thus shares many resembling traditions with other Asian countries, as well as influences from French culture since colonization in the 19th century, reflected in the country's architecture and food.
Hanoi is located on the banks of the Red River, with well-preserved colonial buildings, ancient pagodas, and unique museums right within the city center, which makes it a great city to explore on foot. High-rise office buildings, commercial centers, schools, as well as the telecom infrastructure, utilities and other basic services are well-established in Hanoi. It's not uncommon to find colonial neighborhoods with Western influence, evident from the likes of grand villas with French-inspired architecture, manicured gardens and palm trees adorning the streets.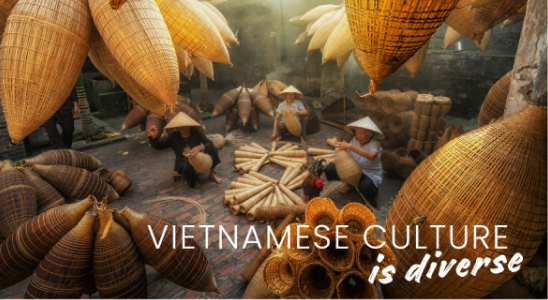 There are also plenty of serviced apartments, studio flats and other types of modern accommodations for expat workers, families, students or retirees. As for the culture, Hanoi is deeply multifaceted. It is a fusion of traditional and contemporary values, a mixture of local traditions that have come to incorporate the advances of globalization. Life in Vietnam
Vietnamese culture is diverse
Telephone/ Internet/Utilities
As a foreign expat, you can expect a flexible lifestyle in Hanoi. You can either live simply like most locals or enjoy all the luxuries you can afford. Most residents travel with a motorbike, and most foreigners staying in the country long-term also find it as a convenient mode of transportation.
Most foreign assignees in Hanoi choose to rent furnished apartments in districts formerly held by the French or around the Westlake, the biggest lake in Hanoi. These neighborhoods have access to international schools, establishments and business areas.
The top companies, commercial developments and schools, as well as the telecom infrastructure, utilities and other basic services are well-established in Hanoi. It's not uncommon to find colonial neighborhoods with Western influence, evident from the likes of grand villas with French-inspired architecture, manicured gardens and palm trees adorning the streets. There are also plenty of serviced apartments, studio flats and other types of modern accommodations for expat workers, families, students or retirees.
Vietnam is a country in the Southeast Asian cultural sphere and thus shares many similar traditions with other Asian countries, such as the traditional holidays (i.e. Lunar New Year and Mid-Autumn Festivals). Vietnam was colonized for over a thousand years by China. Vietnamese values, norms, and moral compasses have been affected by Chinese culture and values such as those in Confucian teachings. Influences from French culture started after colonization in the 19th century, reflected in the country's architecture and foods. From the 20th century and the 1990s in particular, Vietnam was exposed to Western, US in particular, culture through media. We can say Vietnam is deeply multifaceted.
Its culture reflects a mix of local traditions that have come to incorporate the advances of globalization. These two aspects of modern-day Vietnam often coincide in curious ways. Vietnamese contemporary ideologies have also been significantly shaped by the foreign influences of both neighboring and Western countries. Today, the Vietnamese spirit is independent, opportunistic and resilient.
Vietnam is not only a country with beautiful beaches and delicious foods but also a place to discover a rich and diversified culture. Vietnamese culture is a fusion of traditional and contemporary values. The harmony of many regions in one country and the closeness of one family member to another are what you may find interesting.
One of the major concerns when moving to Hanoi is the city's air quality. Although the air quality in Hanoi is still a concern, it was reported to have improved in 2020.
A report by the Swiss Air Quality Technology and Monitoring Company said in 2020 that the average pollution exposure in Vietnam fell by 18 percent from 2019 levels.
As the second most crowded city in Vietnam, together with construction and development, life here is always in a busy state with nearly 5 million people, crowded streets and high-rise buildings. You can check the real-time Air Quality Index (AQI) by following the links below:
The best time of the year in Hanoi will be in spring and autumn, when the average temperatures are at a comfortable level (between 20°C / 68.0°F and 30°C / 86.0°F on average), during the months March to April and October to November. For most people from the West, other great months in Hanoi are January, February and December when the average temperatures are a little cooler but still between a pleasant 10°C / 50.0°F and 20°C / 68.0°F.
The warmest time of the year in Hanoi is in July when it is 29.5°C / 85.1°F on average, but could get up to 32.9°C / 91.2°F or higher. On the other hand, the coldest time of the year in Hanoi is in January when it is 16.5°C / 61.7°F on average but could get down to 13.7°C / 61.7°F or lower.
Heating systems are not popular in Hanoi. Instead, most buildings have air conditioners, which can be very useful in summer. In fall and spring, temperatures are moderate and the air is fresh.
In Hanoi, expats can easily find ads online about studio apartments with an indoor bathroom, kitchen and all costs covered starting at $300/month in the center of Hanoi, from which you can easily travel to work. Inviting as it is, some may take this as a great deal and rush to place a deposit without considering other options.
To raise the standard to the next level, living in a 2-bedroom apartment in residential areas is not a bad choice. Although the price may be up to $700-1000, amenities, facilities and services in these places can be classified as high-class, which can be of great advantage for expats. Moreover, to make it more cost-effective, tenants can share the apartment with colleagues or friends to reduce the cost.
A domestic helper in Vietnam is called "giup viec", meaning "housework helper" (or nanny). Many families employ a nanny part-time or full-time to help with housework, childcare, shopping etc.
If you live on your own, you can consider renting a nanny service. This person can be found through personal recommendations or through companies. Most people find help through word-of-mouth, asking through friends or their housekeepers. Whether you are looking for a nanny, maid, housekeeper or cook, it's best to get references. Check with your employer for referrals, on Facebook groups like The New Hanoian or look at a website like Maid in Vietnam. There are also apps to rent a helper by day or by hour. You can also find one who visits every day or stays in your house.
Between US$400-600 (paid in Vietnamese Dong) a month is about the going rate for a full-time housekeeper and US$300 a month is for part-time. Whether your housekeeper is full-time or part-time, you might expect to pay a Tet (Vietnamese Lunar New Year) bonus, a thirteenth month salary and a yearly increase of 5-10%. You are not usually required to take out health insurance for your housekeeper/helper, but if you decide to do so, it is best to pay this directly through a scheme to ensure that cover is taken out.
Working hours for full-time are 8-9 hours a day (40-45 hours a week), including a minimum of 30 minutes for lunch/breaks. Your helper is entitled to 12 paid vacation days per year after completing 12 months of consecutive work in addition to public holidays:
New Year Day / 1 January (1 day)
Lunar New Year (4 days)
Reunification Day / 30 April (1 day)
International Labour Day / 1 May (1 day)
National Day / 2 September (1 day).
Some housekeepers require contracts, others do not. If you need to provide a contract, ask around for advice.
Many full-service apartments in Hanoi offer cleaning and housework services. Serviced apartments are gradually emerging as one of the trendiest places to stay for both long-term or short-term nowadays. It is suitable for both corporate and leisure purposes, or even permanent expats. It provides all hotel-like services and utilities such as swimming pools, gyms, laundry services, etc.
Water usage is metered, and monthly bills will be delivered to your home.
Your electricity costs vary with consumption, the more you use electricity, the more you are charged per unit! Your monthly electricity bill can range anywhere from US$100 to US$500 depending on the size of your home and how often you use appliances such as air conditioning. Electricity can also be paid in special shops, online at  EVN Hanoi Website or on your Vietnamese online banking app. Don't forget to pay the bill, the electricity company is very strict in turning the electricity off if you don't make your due dates.
Telephone/internet, Garbage collection and TV/cable bills are also usually delivered to your home.
Internet access is readily available and generally reliable. You can ask your landlord and/or get an agent for help. If you are in a house, the bill will be brought to you, and you pay directly.
Serviced apartment buildings provide internet services and usually bill you directly. Costs range from $20-$40 a month, depending on the package you require (connection speed, stability, internet + cable…).
Many cafes across Hanoi offer free Wi-Fi to patrons, so this is a good backup option while your home connection is set up.
Here is a list of top banks in Vietnam: https://corporatefinanceinstitute.com/resources/careers/companies/top-banks-in-vietnam/
Most banks have offices around Hanoi, serving during office hours (8.00 am – 5.00 pm). Local bank staff can speak English well and can offer support to set up your new account. If you prefer to maintain an account with one of the many international banks, there are some you can choose, such as Shinhan, Standard Chartered, HSBC, ANZ, etc.
The bank infrastructure in Vietnam is relatively modern and straightforward. ATMs are readily available in most cities and internet banking comes standard with both Vietnamese and English interfaces. In rural areas and smaller towns, ATMs are more difficult to find, so expats are advised to carry enough cash with them when travelling to locations away from the big cities. Vietnam is still very much a cash-based economy, so it is best to carry cash in the majority of situations.
All banks in Vietnam offer a wide range of banking packages, so it is worth researching which package best suit an individual's needs. Most banks have English speaking personnel, or English brochures and websites outlining the services they offer.
To open a bank account in Vietnam, expats will need to prepare their passports and a copy of their employment contract, as well as an initial deposit, which varies from bank to bank.
Vietnam is an inexpensive country to live in. Most items cost less than half of what you would pay in the West, and anywhere from 5% to 25% less than what they would cost in many other Southeast Asian countries.
The official currency in Vietnam is the Vietnamese Dong (VND). It is available in the following denominations:
Notes: VND 1,000, VND 2,000, VND 5,000, VND 10,000, VND 20,000, VND 50,000, VND 100,000, VND 200,000, VND 500,000.
US Dollars (USD) are not usually used in transactions, but many prices are quoted in dollars.
| | |
| --- | --- |
| One-way Bus Ticket (Local Transport) | 7.000 VND ~0.3 USD |
| Monthly Bus Pass (Regular Price) | 200.000 VND ~ 10 USD |
| Taxi Start (Normal Tariff) | 11.000 VND ~ 0.5 USD |
| Taxi 1km (Normal Tariff) | 12.000 VND ~0.5 USD |
| Taxi 1hour Waiting (Normal Tariff) |  30.000 VND ~1.5 USD |
| Gasoline (1 liter) | 20.000 VND ~ 0.9 USD |
| Taxi from Noi Bai Airport to city | 250.000 – 300.000 VND ~ 14 USD |
| Taxi from city to Noi Bai Airport | 180.000 – 250.000 VND ~10 USD |
There are plenty of options. In some cases, it's possible to walk. This can be enjoyable, especially when the weather is cooler and after the morning and evening rush hours. Keep in mind that pavements are often used for commerce and/or as motorbike and car parks, which means you can be forced to walk onto the road and this can be an inconvenience!
Many people take taxis and there are well over a hundred taxi companies operating in Hanoi. Taxi Group (red and blue cars),  Mai Linh (green cars),  ABC taxis (pink livery) and Thanh Cong are among the most reliable. Shops and restaurants will often call a taxi for you if you ask. Except for when it is raining, it is almost always possible to hail one on the street. Taxis are convenient when you need to go to an unknown place for the first time. Make sure to write down the complete address of your destination and your taxi will be able to find his or her way around. Make sure the driver puts on the meter.
You can try Grab (and other similar apps) that provide bike and taxi services. You will need to download the application on your mobile.
You can also take a motorbike taxi or "xe om". Make sure you agree on the price in advance, and that you wear a helmet (the xe om driver should have an additional one for his or her passengers). Individual motorbike taxis have become less popular, due to the rise of apps such as Grab, Be and GoViet (which are technology-based motorbike taxis). Prices for each trip will be displayed on the app, so don't worry.
Some people take local buses. They are cheap and the routes can be convenient, but they tend to be crowded at peak hours. Phone applications such as Google Maps can provide reliable bus itineraries.
There are many bicycle shops selling adult and children's bicycles. Bicycles can also be rented from shops around West Lake. Many people enjoy cycling around West Lake on the weekends at quiet times.
Similarly, you can buy or rent a motorbike, which remains as one of the most popular ways to get around, Vietnamese-style. You will not need a license for a motorbike that is 49cc or under, and you don't have to wear a helmet either. You should also make sure your health insurance covers you in an accident.
Traffic conditions can make cycling and biking difficult to an extent. You will need to keep alert on Hanoi roads, wear clothing that ensures you are visible, and wear a helmet and other protective gear.
In general, primary healthcare in Hanoi is of a satisfactory standard for expatriates with health insurance.
Most international health insurance companies offer insurance policies that cover Vietnam. Please talk to your company about the insurance information on the extent of your cover and costs e.g. not all policies cover dental treatment. It is vital that you are covered for evacuation in the event of a serious accident or illness.
Here are some of the medical providers:
Family Medical Practice (FMP) at 297 I Kim Ma offers an international standard of medical care with expatriate and Vietnamese doctors and specialists. FMP operates in English, Vietnamese, Korean, French and Japanese, offering 24-hour services including emergency ambulances, house visits and medical evacuation. There is a 24-hour pharmacy.
Please note that while FMP can offer X-Rays, bone setting and plaster casts need to be done elsewhere e.g. at the French Hospital.
E: hanoi@vietnammedicalpractice.com
T:+84 4 3843 0748
Raffles Medical Hanoi at 51 Xuan Dieu in Tay Ho (behind Fraser Suites/Syrena Centre). The clinic is staffed with local and foreign physicians, as well as professionals who can provide multilingual support to foreigners, expatriates and local residents. This includes a dedicated Japanese service and language support for Korean, French and Mandarin speakers.
Business hours: Monday – Sunday, 8am-8pm.
Telephone: +84 4 3934 0666
Email: request@internationalsos.com
Website: rafflesmedical.vn
L'Hôpital Francais de Hanoi (aka "The French Hospital") at 1 Phuong Mai , Dong Da, Hanoi. The hospital has a 24-hour accident, emergency and ambulance service.
Telephone (24 hours): +84 (0) 4 3577 1100
Emergency Line: +84 (0) 4 35 74 11 11.
Email: contact@hfh.com.vn
Website: http://en.hfh.com.vn/
The hospital also has a clinic situated in the 24T1 Building in Trung Hoa in the west of the city. For further information:
or email: hclinic@hfh.com.vn
Vinmec International Hospital.  Vinmec International Hospital at 458 Minh Khai Street, Hai Ba Trung, Hanoi.
Hotline: 04 3974 3558 or for emergencies: 04 3974 4333.
A wide variety of tasty fruit and vegetables is readily available (with seasonal fluctuations). Very good bread, pastries and cakes are available from French-style bakeries and from the bakeries of high-class hotels. There are plenty of places to buy good quality imported wine and spirits. A variety of imported cheeses and salami/chorizo is available from gourmet supermarkets and delicatessens in the Tay Ho area, and high-class hotels, although prices are expensive. Japanese and Korean food and other goods can be bought in supermarkets around Tay Ho, Lotte Tower, or in shops in the Cau Giay and My Dinh areas.
The cost for home-cooked food is approximately 10.000.000 – 20.000.000 VND per month (~500 – 1000 USD). The actual amount depends on how expensive your tastes are.
The cost for dining is as below:
| | |
| --- | --- |
| Meal, Inexpensive Restaurant | 50.000 VND ~ 2 USD |
| Meal for 2 People, Mid-range Restaurant, Three-course | 400,000 VND ~ 18 USD |
| Meal at McDonalds (or Equivalent Combo Meal) | 130,000 VND ~ 7 USD |
| Domestic Beer (0.5 liter draught) | 20.000 VND ~ 1 USD |
| Imported Beer (0.33 liter bottle) | 37.000 VND ~ 1.5 USD |
| Cappuccino (regular) | 35.000 VND + ~ 1.5 USD |
| Water (0.5 liter bottle) | 5,000 VND ~ 0.4 USD |
There are 24 hour convenience stores like Circle K and the daytime supermarkets, which also provide delivery services.
Food delivery is very common in Hanoi. It is generally inexpensive and easy to purchase online or by phone. There are many food apps that provide a variety of Vietnamese and international cuisines (such as Now, Grabfood, etc.).
Most full-service apartments offer a laundry service in the building. You can also use laundry services at 50.000 VND (~2 USD), mostly in the expat living areas.
How much you spend depends on your interests and how much socializing you do.
Common expenses:
| | |
| --- | --- |
| Movies | 100.000 VND ~ 4.5 USD |
| Phone bills | 300,000 VND ++ ~ 15 USD |
| Hair cut | 100,000 VND ++ ~ 4.5USD |
| Fitness club, monthly fee for 1 adult | 1,000,000 VND ~ 50 USD |
With an ever-expanding economy, the range of jobs available for expats moving to Vietnam is also growing. The majority of expat jobs are in Ho Chi Minh city and Hanoi, but some can be found in smaller towns and cities.
Most expats working in Vietnam are in the IT, construction, education, and tourism sectors. There is also a large English teaching community and many NGOs operating out of Vietnam, particularly in Hanoi.
Employment opportunities can be found online through company websites, job portals and recruitment agencies. Expats typically move to Vietnam with a job already in hand. Any expat wishing to work in Vietnam must have a valid work permit.
Learning to speak basic Vietnamese will stand expats in good stead with colleagues and associates as well as enhance a person's ability to make the most of their spare time when exploring Vietnam and interacting with the local people
Expats working in Vietnam will find that the work environment is similar to Asian countries such as China, South Korea, and Japan. The Vietnamese have a healthy work ethic and are generally hardworking and industrious.
Offices are a formal environment and workers are expected to dress and behave appropriately. Networking is incredibly important in Vietnam and expats will soon find that a broad social group is important when it comes to securing a position or moving up the ladder.
Communal lunches are an important part of working in Vietnam, as is socializing with colleagues after work. These social occasions also provide good opportunities for expats to network and interact with their Vietnamese counterparts.
Companies in Vietnam have a very hierarchical structure and expats are expected to show the necessary respect towards their seniors in the workplace. Punctuality is valued and lateness is seldom tolerated. Expats are therefore advised to arrive early for meetings.